The business of benefits
We can all agree that benefits are important for a successful Business Process Management (BPM) journey – this is a very obvious statement – so why, then, do we often fall into the trap of neglecting benefits definition at the conceptual stage of a project? This article will discuss why we should measure and manage benefits.
Benefits of

'

getting fit

'

To illustrate, we will use the analogy of 'getting fit'. Most of us have reached a point in our lives when we develop a burning desire to get fit. For some of us, this is one of the more difficult undertakings in our lives. No matter how hard we try, getting fit tends to run its course with limited results. We then asked ourselves if the result might've been different had we treated it as more of a journey than as a project.

We decided to test these ideas through an activity master class. We challenged a group of BPM professionals to define their journeys to become physically fit. Understandably, there were a plethora of responses and ideas. Some suggested going to the gym; others eating lots of vegetables, walking more, taking the stairs instead of the lift, etc. However, we noticed that most responses had one thing in common: they were tactical activities. While important, these activities are just part of a bigger picture. There was no discussion of the benefits of going to the gym, eating vegetables or walking more. Also, there was little focus on the inter-dependencies of tactical activities, even though it is well known that no one activity will bring about a physical fitness nirvana. This suggested that while our group was well versed in disparate activities, they did not begin by asking: what benefits do we want to achieve? How will we track our progress?

So how do we put this valuable life lesson into a business context? We began by condensing what we have learnt into three salient points:
start

with benefits

identify

benefit interdependency

track
We examine each point using the 'getting fit' example.
1. Start with benefits
Before commencing any organisational project, it is common to prepare a justification of sorts. What about when justifying an organisational journey? This might be one with no defined 'end' – for example, becoming a process-centric organisation. For such a monumental change, a monumental justification is needed. It is here we begin by 'starting with benefits'.
We appreciate that 'starting with benefits' seems like a simple and fairly obvious statement. However, in our experience, this thinking does not typically materialise in project justification documentation. The tendency is to 'dive' directly into the necessary activities to achieve deliverable outcomes. This seems consistent with the responses we received in the 'getting fit' exercise.
Shouldn't we be begin by identifying what benefits need to achieved to reach the goal of 'getting fit'?
The first step is to define the desired benefits. It is, thus, important that we have a clear understanding of 'what benefits' we wish to achieve before we move onto 'how' we might achieve them. We continue using 'getting fit' to illustrate the typical benefits we aim to achieve. Here is a benefit list we think would be most applicable (not exhaustive):
change quality of life

nutritional improvements

improved discipline

enhanced health awareness

enriched general health

reduced stress

increased flexibility.
Great, we have a list of benefits! Examine each of these on their own and we could come up with a long list of initiatives. However, we lack information on how these benefits relate to 'getting fit' – that is, do they link directly, or are they somehow dependent on each other? Some benefits seem 'smaller' than others. At this stage, we require an appreciation of the interdependency of benefits.
2. Identify benefit interdependencies
Benefits are important – however, in isolation, these provide nothing more than a list. We have stated previously that an overview of benefits dependency enhances the aim of an organisational journey – particularly, if the journey is centred on Business Process Management (BPM). Typically, in any journey, a series of phases or stages exist that lead to other phases and stages. The same could apply to benefits. One benefit (or a set of benefits) could potentially beget other benefits. In fact, in many instances, some benefits need to be realised before we can reap others. In other words: benefits interrelate.
We continue using our 'getting fit' scenario to show the interrelationships between those benefits identified in the previous section. An illustration is shown in Figure 1: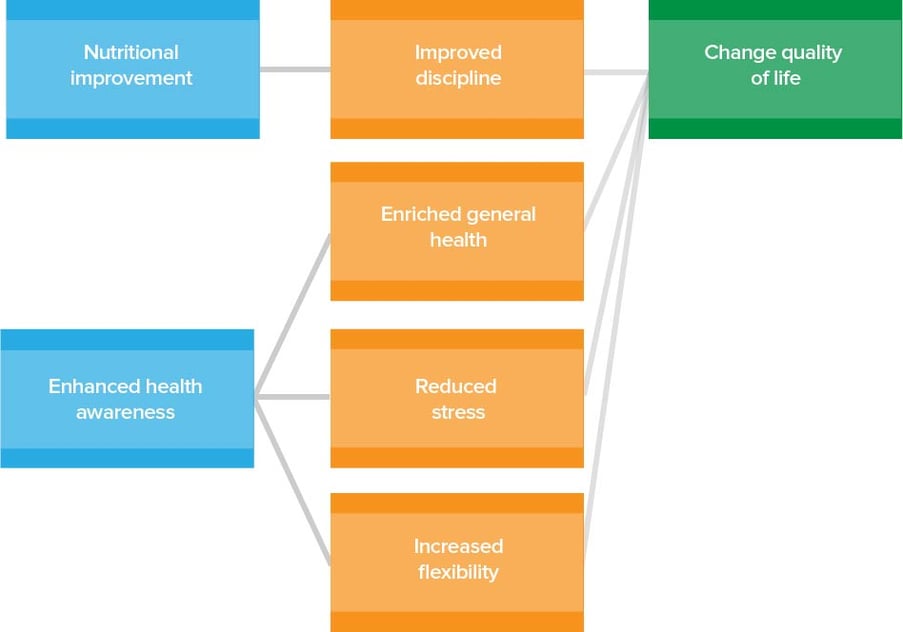 Figure 1: Benefit interdependencies of 'getting fit
In Figure 1, we can see that the two most important benefits: 'nutritional improvements' and 'enhanced health awareness' lead the charge and are, hence, placed on the left. 'Enhanced health awareness' is directly responsible for 'enriched general health', 'reduced stress' and 'increased flexibility'. These realised benefits finally lead to 'change in quality of life'. We can safely conclude, subsequently, that we have achieved the objective of 'getting fit'. Similarly, the benefits achieved in the BPM journey are explored as an interrelated set of benefits, the ultimate being a set of organisational benefits (improved ROI, customer satisfaction, etc.).
We have a map of our 'getting fit' journey but the question of how we plan to track our progress still remains. This leads us to the third step of our benefits approach: track benefits.
3.
Track benefits
Benefits tracking should be a continual management process – it will assist with setting realistic expectations, and allow the organisation to measure and report on benefits as the BPM journey unfolds. Effective, transparent and iterative benefits communication can go a long way in mitigating implementation issues or ensuring ongoing viability of the BPM initiative in the face of declining sponsorship. Benefit tracking allows management and stakeholders to have a view of the benefits realisation progress, which can provide valuable input data to help identify whether further benefits are achievable.
We can track benefits through identifying and monitoring initiatives that will contribute to the achievement of our defined benefits. To illustrate this point, we could apply the 'getting fit' scenario. Say the desired benefit is to 'enhance health awareness'. To achieve this, we could research medical literature (initiative 1), identify an exercise regime (initiative 2), and consult with health experts (initiative 3), as shown in Figure 2: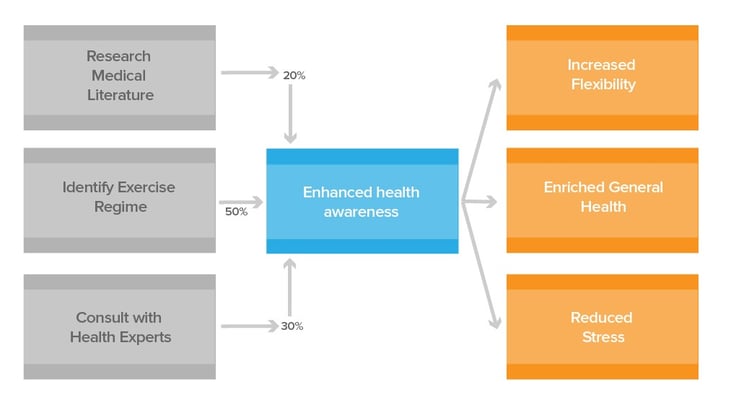 Figure 2: Linking initiatives to benefits to track benefits
We

can't measure without a baseline

Many organizations fall into the trap of rushing into implementation with little emphasis on establishing the baseline to accurately measure the current state of the organization. We often hear the saying we can't control what we can't measurwe can't control what we can't measure; so, how can an organization reasonably quantify their benefits in the absence of an anchor point by which to measure against? Why do companies bypass this seemingly critical step in the process? Firstly, organizations may be satisfied with the proof-of-concept and, therefore, reluctant to expend additional resources on a feasibility study to validate what they already believe is to be true. Secondly, organizations may question the 'benefit' of undertaking a baseline study. Thirdly, management may hold the view that quantifying benefits is too difficult.

By allocating the necessary resources to establish a solid business case through a rigorous assessment of current practices and capabilities, an organization will be in a better position to measure both tangible and intangible business benefits during the various phases of their BPM project. A detailed baseline assessment is critical for project planning and management purposes. With a realistic view of current practices and capabilities, an organization will be in a better position to manage risks, challenges and opportunities.
Why benefits are important for a successful BPM journey
Why should we invest in a BPM project? How do we measure its success? No doubt, these are burning questions for most project sponsors before embarking on a BPM journey. This article is an attempt to answer these questions from a benefits perspective. The fundamental reason for any organization to invest in BPM is to derive business benefits. A clearly defined set of benefits not only provides a compelling business case for using BPM, but also ensures its ongoing sponsorship and viability. Furthermore, it assists with setting realistic expectations, allowing the organization to measure and report on benefits as the BPM journey unfolds. Therefore, benefits are the critical ingredients for a successful BPM project – we should always start with benefits! This article discusses 'why' we should bring a sharper focus to benefits – stay tuned for the next instalment on 'how' those benefits can be quantified.