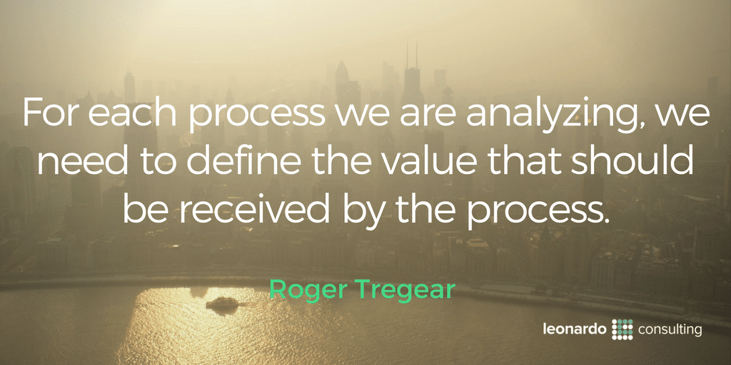 Readers in parts of the world where Christmas is celebrated (or is that selleberated!) well understand the rituals of giving and receiving. Santa Clause is checking inventory, supply chain managers are frantic, the transport pool is making final adjustments, and the naughty/nice lists are being debated and finalized. In other parts of the world, readers have their own celebration and remembrance festivals through the year. The giving and receiving of gifts, goodwill and grace are important parts of our lives.
This has me thinking, inevitably, about processes. Yes, I know – sad, but true!
It is common to say that business processes are the conduits through which every organization delivers value to its customers and other stakeholders. Therefore, business processes need to be thoughtfully managed and continuously improved to maintain an unimpeded flow of value. Many readers will agree that this is the essential premise of Business Process Management, the touchstone on which all other related process-centric management, governance, measurement and technology initiatives rely.
However, this is not complete. This view of a one-way flow of value is a distortion of what actually happens. It is not enough to deliver value, we must always exchange value. Of course, every organization exists to deliver some form of value proposition to customers and other stakeholders and we see these documented in Mission, Vision or other statements of strategic intent. Business processes are the pathways through which we execute that intent. But it's not a one-way street. Organizations, at least the successful ones, deliver value and they must also be receiving value in return. Organizations are not infinite value generators, content to stream out value endlessly and for no purpose. There must be a return path.
Without adequate return, the operation cannot be sustained.
I have spoken previously of 'Balanced Process Management'. In that article I made the point that:
Satisfying, indeed delighting, external customers is vital but it's not the complete picture. We must look at the whole process. It is a great idea to start at the external customer end of a value chain, but it would be dumb to stop there.
For a commercial organization, the exchange is easier to define. In the private sector, the most obvious exchange is that goods and services go to the customer and money comes in return. Value, as perceived by the customer, might go beyond the actual product or service. There may be some prestige, personal satisfaction, aspirational or lifestyle element to the value proposition. In the other direction, a high performance exchange will return more than just the payment. We want the customer to be a fan, to be so pleased with the exchange they tell their world about it. If there are any problems, we would also like to get that feedback so we can ensure it doesn't happen again. In many circumstances we would also hope to have repeat business from the customer based on earlier experiences. So goods and services, aspirational and lifestyle fulfillment are delivered to the customer and we want payment, references, feedback and repeat business from the customer. Two-way streets must be managed in both directions.
The exchange is sometimes a little less obvious and direct in the public sector, but it still happens. Government Process Management (GPM) has important differences to Business Process management (BPM). An "operational" government agency, such as one that regulates the use of cars on our roads, provides a range of services: safety, security, vehicle identification, and contribution to road maintenance funding, for example. In the other direction, car owners provide money and information. In some areas of government, the key output is policy and the process value exchange involves more abstract issues related to the "public good". In the Not For Profit sector there are similar elements for some processes.
Whatever the organization, whatever the process, it is important to have a balanced view about the two-way flow of value. It's not just about the Customer Value Proposition; we should also define the Process Value Proposition. For each process we are analyzing, we need to define the value that should be received by the process. What do we need from our customers and other stakeholders, how much, how often? Who are the best performing customers? Not every organization has a choice about its customers; only some have the ability to "sack" a customer. In every case though, we should have a clear understanding about which customer/stakeholder groups need the most management and attention. These are issues about which we should have clear and measurable objectives.
What do you know about your customers' processes? Some outputs of their processes will be coming to you as inputs? The companion to the process Receive Order is Place Order. Perhaps we too often focus on the first and forget the second.
The familiar adage says it is better to give, than to receive. For our processes, we should be saying it is best to give and receive. It's the Santa clause.