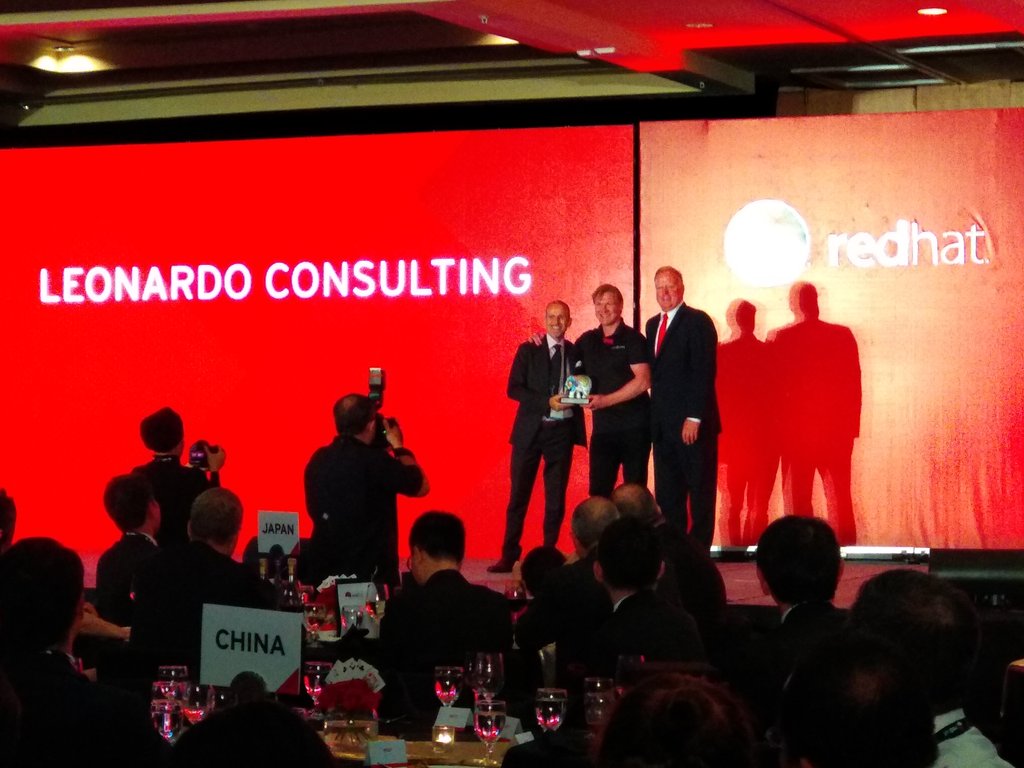 RED HAT PARTNER CONFERENCE BALI,INDONESIA - Leonardo have been recognised by Red Hat as a technology leader in the region -winning the Red Hat FY19 Most Creative Partner award for Asia Pacific.
Leonardo - who have been a partner of Red Hat since 2016, have delivered an innovative integrated solution of containerised, API driven, business processes wrapped in reusable UX, built on OpenShift, JBoss Fuse, 3Scale and Process Automation Manager.
Leonardo's Managing Director of Delivery - Adam Mutton notes about this achievement:
"Leonardo believes that software is driving business disruption and containerisation is at the forefront of that disruption.Our successful partnership with Red Hat has been critical for our business growth over the past 18 months. The technology stack of Red Hat Fuse, OpenShift, 3Scale Red Hat Process Automation Manager / Decision manager enables organisations to evolve and develop applications faster with improved efficiency and agility, without worrying about the typical complexities of managing existing infrastructure. I thank both Red Hat for this recognition and the Leonardo team for the great work delivered over the past 2 years."
Congrats Leonardo Consulting as Most Creative Partner of the Year. Also active OPEN training program participant on RH emerging tech! @RedHatPartners #RedHatPC pic.twitter.com/5jPhFOx8Jo

— Jean 🐯 (@jeanpong) July 12, 2018
Congratulations, and thanks for your continued support @LeonardoBPM we love the amazing contributions you bring to our customers, and our @RedHatPartners @Red_Hat_APAC partner ecosystem. #RedHatPC

— Garry Gray (@GarryJGray) July 12, 2018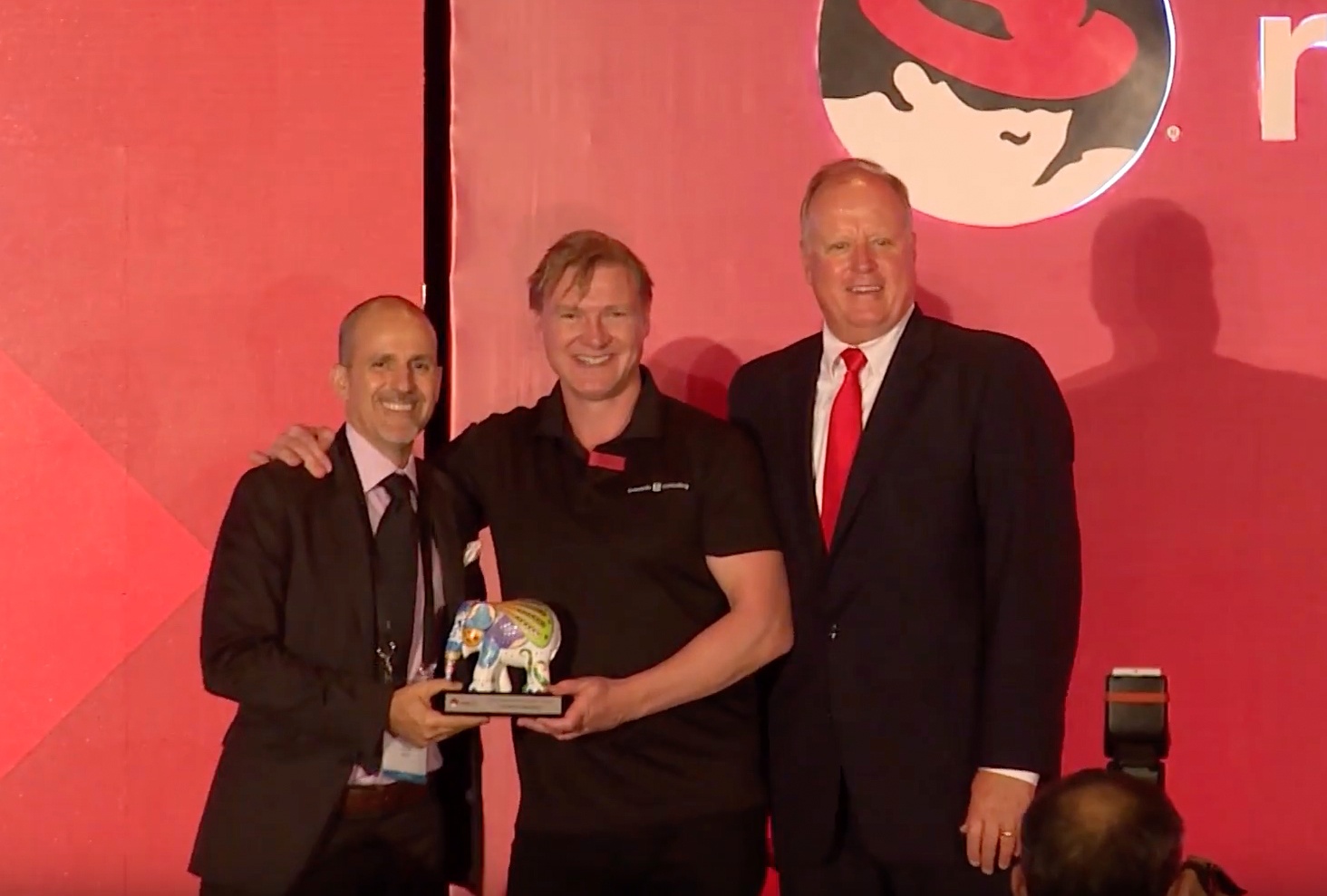 Adam Mutton (centre) receiving the award from Josep Garcia (left) -Red Hat Vice President Partner Alliances APAC Mark Enzweiler (right) Red Hat Senior VP Global Channels & Alliances