MELBOURNE, Australia, March 18, 2018 – Leonardo, a technology firm specialising in end-to-end process improvement, has announced a partnership with Dell Boomi (Boomi), the only unified platform that radically accelerates business outcomes with intelligence that speeds the flow of data across systems, processes and people, to deliver digital innovations to a connected business.
The partnership brings together Leonardo's end to end capabilities in Customer Experience (CX), Business Process Management (BPM), Process Automation and Platform Engineering with Boomi's leading integration technologies. The Boomi platform allows customers to reduce their time to market and improve their overall business agility while significantly reducing the costly time and energy it takes to integrate with systems, platforms and data.
"We're thrilled to partner with Dell Boomi to help our clients accelerate their digital efforts," said Adam Mutton, Managing Director at Leonardo. "Our partnership with Dell Boomi allows Leonardo to extend our portfolio, and reach a wider range of customers as they tackle the challenges of connecting different systems and applications across a variety of cloud and on-premise architectures."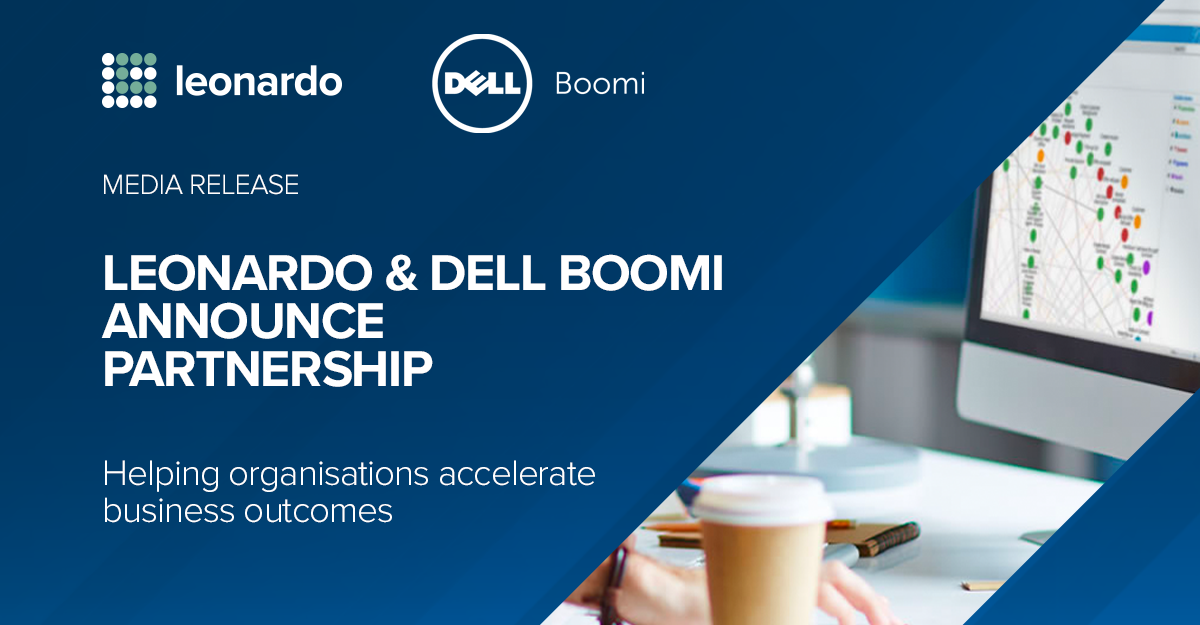 Leonardo is a market leader in providing integration solutions and operating containerised platforms. Together with Dell Boomi, Leonardo's expert integration consultants can work alongside clients and support the organisation's 'Citizen Integrator' who would prefer Dell Boomi's low code interface. To become more agile and to support smarter development, Dell Boomi's visual drag-and-drop developer interface for building applications integrations, workflow, and managing master data is the key enabler. With Leonardo's expertise in providing integration strategy advisory and architecture, the solution can be delivered with speed, agility, and repeatable quality.
"Organisations today are looking to invest in tech that will enable them to deliver projects much faster and with more agility, whether they are at the start of their transformations or executing projects involving advanced technologies such as AI and IoT," said David Irecki, Solution Consulting Director Asia-Pacific and Japan (APJ), Dell Boomi. "Through our partnership, Leonardo and Boomi will provide our joint customers with the integration and automation capabilities they need to deliver on these objectives, and consequently ensure the seamless and accurate flow of information throughout their businesses."
"Increasingly, we see the needs of our clients who want to replace legacy integration platforms with modern, open standards-based capabilities," said Terry Lee, Consulting Principal for Leonardo. "The shift in mind-set is required, to understand that a low-code approach frees up developers' time and allows greater focus on higher-level design and strategy, as well as increased speed to market to complete more projects."
Leonardo's unique end-to-end capability paired with Boomi's elegant low-code platform will help our clients prioritise their strategic goals to achieve desired business agility. Rather than focusing on developing internal capability – enterprises can focus on achieving their business outcomes.