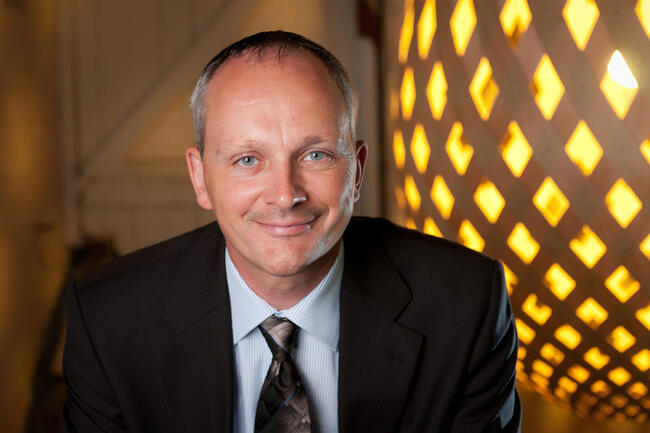 Prof Michael Rosemann is not surprised to see BPM on the list of management disciplines that are going through the so-called trough of disillusionment. For too long now, its practitioners have used BPM only to exploit existing business processes. It's time to start exploring too – and make BPM exciting again!
Following the lineage of Business Process Reengineering, Systems Thinking and Quality Management, BPM has come of age as a management discipline. Deeply rooted in the continuous improvement movement, BPM has proven its value for improving business processes. But does BPM have what it takes to drive innovation and breakthrough thinking as well?
Michael Rosemann: "We know how to model, analyse, automate and streamline processes. We understand how BPM can help us to overcome identified problems within a process. In fact, the related capabilities can nowadays be regarded as a commodity. But, so far, BPM as a discipline has not been good at supporting and driving 'opportunity-driven' – instead of problem-driven – initiatives. I believe that this must be the next area of interest for the BPM discipline to remain relevant within organizations looking for innovative approaches."
"Both process exploitation and exploration deserve a place in the business process office's service portfolio."
Exploitation and exploration
Business 'ambidexterity' is the balancing act between exploitation and exploration: the former focuses on ensuring transactional excellence with a concentration on net cost reduction, the latter is centred on transformational excellence targeting net revenue generation. And organisations need to be able to do both at the same time, even if they require different capabilities.
"Process exploitation is about inside-out, reactive, problem-driven process management. Exploitation examines a process and fixes what is broken. I call this an organisational hygiene factor: it doesn't excite customers or managers, but it's a precondition for staying in business. Process exploration, on the other hand, is often driven by outside opportunities (e.g., emerging technologies) and is proactive. It has the potential to deliver tremendous added value, and high levels of customer delight, by offering new services or innovatively transforming existing services. And it poses a new and exciting challenge for BPM practitioners and researchers. However, while current BPM methods, tools and techniques support process exploitation well, process exploration is still in its infancy."
"As an example, consider designing a new process for the annual lodgement of income taxes. A classic BPM approach to improving this process would be to analyse the process, look for the shortcomings (e.g., bottlenecks, rework), and then reactively improve these broken parts of the process. Contrast this with a 'process explorer', who looks at available technologies, established practices in other industries and takes an outside-in perspective on taxation. He or she might envision real-time taxation just like 'real-time insurance' and then work from there to fundamentally rethink the process and related services. The process explorer works backwards from a strategy-driven (and hopefully exciting) vision of the future, while process exploitation is focused on the (frustrating) current weaknesses of a process. Today, this type of breakthrough thinking usually occurs without involvement of the business process office."
"Take new exciting technologies such as the Internet of Things or social media – BPM professionals need to complement their existing toolkit with approaches that help them to translate such emerging new opportunities into entire new process experiences. This requires a shift in thinking from 'pain points' to 'opportunity points'"
The outside-in perspective
To help usher in this next phase of BPM, Michael sees Customer Process Management (CPM) as a way of tapping into private processes with value-adding services. The better these services blend in with a customer's private processes, the better they will be received. In other words, the birth-to-death-value chain as the ultimate business process and the ultimate form of customer-centred process design.
"Exploration and outside-in thinking promote both looking at the entire experience of going through a process rather than merely at the detail of the process or the process outcome. Take my own organisation, Queensland University of Technology: in the past, our customers' expectation was to come to the campus, pay for a course, sit in classes, do assignments, an exam, and (ultimately) graduate. Now, using process experience thinking, the challenge is not to improve in-class lectures, but to create a new service experience, in which, by means of mobile and context-independent learning, students take micro-courses when and where they want and pay incremental fees ('pay as you learn')."
Embedding ambidextrous
BPM
A process explorer could be characterised as a highly extroverted individual – a future thinker, capable of crafting a process vision detached from any obstacles or practical objections, and finally turning this vision into reality. In a way, he/she translates (technological) opportunity into (new) process design. To make all that work, process explorers need to be able to interact with all kinds of people in the organisation.
Michael believes that most business process offices in organizations are currently populated by more analytical, inside-out thinking profiles due to the traditional focus of BPM on strong modelling and analytical capabilities. So it's very likely that process exploration needs to be performed by other people, and presumably the organisation will need other tools too.
"The ambidextrous organisation tells us that you need dedicated people with the right skill set for the process exploration job. Process innovation and exploration already exist, but they're usually unstructured and they hardly ever come from a BPM team's initiative. Nevertheless, both process exploitation and exploration deserve a place in the business process office's service portfolio. To truly embed ambidextrous BPM, business process offices should attract the right profiles and make exploration part of their service offering to the business."
Striking
a balance between exploration and exploitation
So, how to devote optimal attention to both process exploitation and exploration? "I believe that's strictly strategy-driven. Those organisations that get their competitiveadvantage from cost-effectiveness, efficiency, etc. will probably lean more towards exploitation. On the other hand, the organisation that is losing market share will need to look more towards exploration, as they have to find new ways to shake up the market by identifying unexplored customer needs and creating new services."
Moving BPM out of the trough of disillusionment will be a major challenge for all BPM practitioners in the coming era of process thinking and business transformation. But at least we know it will be an exciting journey – with ambidextrous BPM at the centre of the movement!
---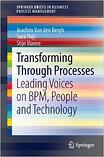 This interview has been published in a book - Transforming Through Processes. The publication presents a series of twelve short interviews with inspiring practitioners and academics sharing insights in the world of process and transformation.
More information about this publication is available here.
Follow Professor Roseman on Twitter - @ismiro
---